Artistic Team
Melanie Kregel
ARTISTIC DIRECTOR – COMPANY FOUNDER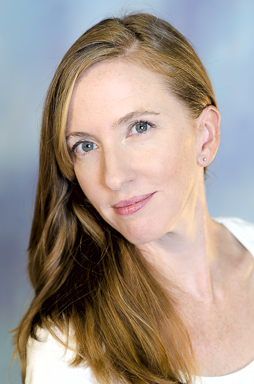 Ms. Kregel is the owner of Metamorphosis Dance Academy and Artistic Director of Metamorphosis Dance. She began her training in Victoria, Texas with Debbe Busby and continued there as a member of Victoria Ballet Theatre from 1984 to 1993. She also studied with the Boston Ballet and Joffrey, San Antonio. She holds a B.A. in Dance Pedagogy from Butler University graduating with honors in 1997. Her career continued following graduation with the Alabama Ballet. Her career highlights include roles in The Nutcracker, Les Sylphides, Petrouchka, La Viviandière, Swan Lake, Coppélia, La Bayadère, Dracula, George Balanchine's Serenade, Giselle, and Johan Renvall's Between the Lines. She also appeared as a guest with the Indianapolis Opera in Die Fledermaus and on an international tour to Taipei City, Taiwan with the Butler Ballet. She has taught for The Jordan Academy at Butler University and for Exclusively Ballet in Birmingham before returning to Texas where she taught for Tapestry, Ballet Austin, and The Dance Studio. In 2004, she opened Metamorphosis Dance Academy and has been directing and dancing with Metamorphosis Dance since its merger with Austin Dance Ensemble in 2003. Under her direction, the company has performed Sleeping Beauty, Swan Lake, Cinderella, The Little Mermaid, and Wonderland as well as debuted many original works of both emerging and seasoned choreographers.
Heather Meeboer
EXECUTIVE DIRECTOR – ASSISTANT ARTISTIC DIRECTOR – RESIDENT ARTIST
Originally from Atlanta, Heather trained at The Georgia Ballet and Atlanta Ballet's Centre for Dance Education. She continued her dance studies in college under merit scholarships, attending both Brenau University and Point Park University before graduating Summa Cum Laude with a BFA in Classical Ballet from Radford University under the direction of Inessa Plekhanova. Heather performed with several Atlanta-area companies, including SIDEWAYS Contemporary Dance Company and Georgia Dance Theatre, before moving to Austin and becoming a Resident Artist with Metamorphosis Dance in 2012. Some performance highlights include Pas de Quatre, 3rd Shade in La Bayadere, Little Cygnet and Black Swan in Swan Lake, Carabosse in The Sleeping Beauty, Alice in Wonderland, and Kara in The Red Shoes. In addition to performing, Heather serves as Executive Director and is an Assistant Artistic Director and regularly choreographs for the company. Heather has taught Pilates and private neuromuscular reeducation sessions on the Redcord apparatus since 2009 and is the owner of Redcord ATX. She credits both Pilates and Redcord with keeping her injury-free throughout her dancing career.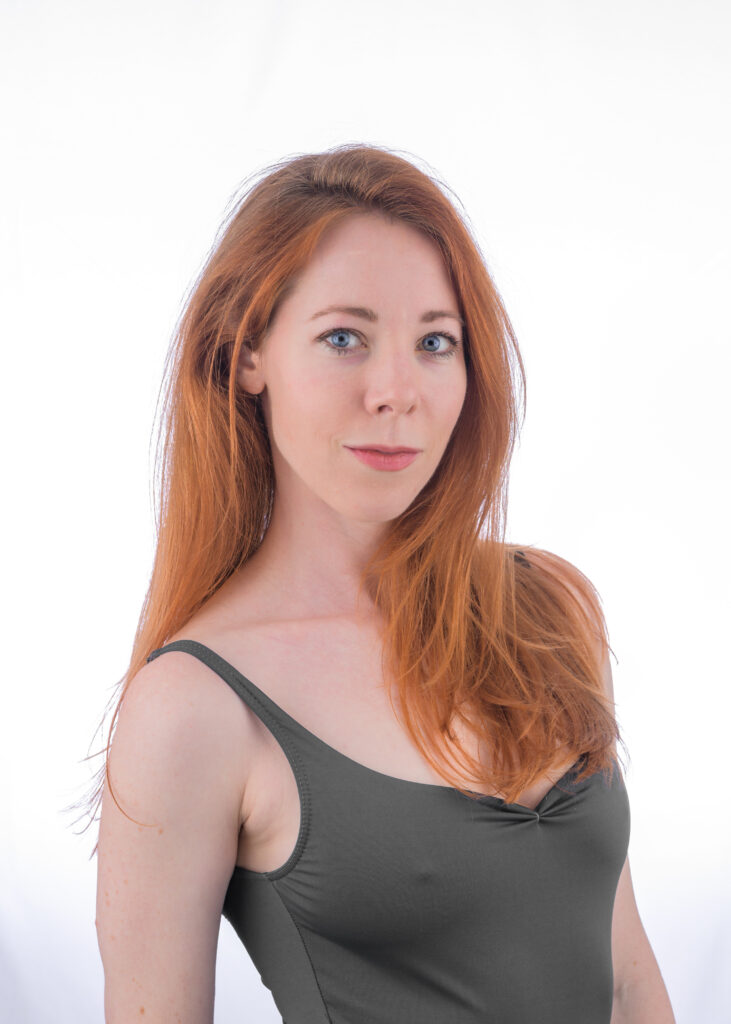 Melissa Glouchkova
REHEARSAL DIRECTOR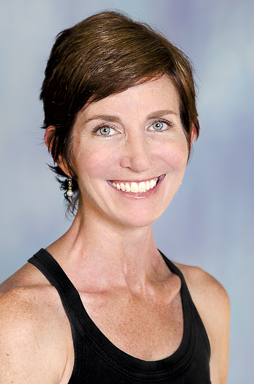 Melissa Glouchkova has been teaching ballet since 1986. Her teaching experience includes Corpus Christi Concert Ballet, Ballet Academy, Texas Ballet Concerto, Fusion Dance, Premiere Dance Center, Tapestry Dance Company and Academy where she was a company member for 10 years, Westwood High School's Fine Arts Academy, Chula Vista Fine Arts Academy in Corpus Christi, TX, Rodnichok Vorkuta, Russia (guest teacher) and Metamorphosis Dance Academy which she considers home. Originally from Corpus Christi, Texas, Melissa began her classical training under Nancy Sulik, Artistic Director of Corpus Christi Concert Ballet, and attended summer intensives at Ballet West, Houston Ballet, Compania Nacional de Danza Classica, Mexico and the Joffrey School of Ballet, NY as well as received many scholarships to prominent schools such as Boston Ballet, The National Ballet School, Canada and Academie de Danse Princesse Grace, Monaco. In 1991, Melissa was one of five dancers chosen to participate in the Kirov Ballet's "Glasnost Buddies", a program which allowed her to take classes with the Kirov Company. Her professional dance career includes wonderful roles in productions such as The Nutcracker, Raymonda Pas de Dix, The Sleeping Beauty, Swan Lake, Les Sylphides, Coppelia, Beauty and the Beast, The Red Shoes, Stayin' Alive, Sign of the Times, and Swinging Then and Now. In addition to teaching ballet, Melissa is a certified pilates instructor and owner of Center Pointe Pilates in Round Rock. She was a Master Pilates trainer at Castle Hill Fitness for 16 years, holds a BA in Interior Design, is certified in the Cecchetti Method of ballet, has a secondary education certification in Dance.
Erin Aviles
RESIDENT ARTIST
Erin was born in Austin, TX. She started dancing at the age of three with D'Ette & Co. Dancers in Bastrop, TX. She studied all forms of dance such as ballet, tap, jazz, hip hop, and contemporary. She was trained by Paula Sansom and Jade Greenough who both inspired her in different ways, and she is very thankful for all the love, support, and guidance they gave her as a dancer. She attended the American Ballet Theater Intensive in 2019 and has also taken master classes in ballet and contemporary from well-known artists in the greater Austin area. As a company artist with Metamorphosis Dance, she has particularly enjoyed dancing the role of Clara's sister in The Nutcracker, as well as performing as 'The Night' in the ballet 'Dance of the Hours from La Gioconda'. Ms. Aviles was promoted from student artist to resident artist apprentice in 2021, and full company member of Metamorphosis Dance in 2022.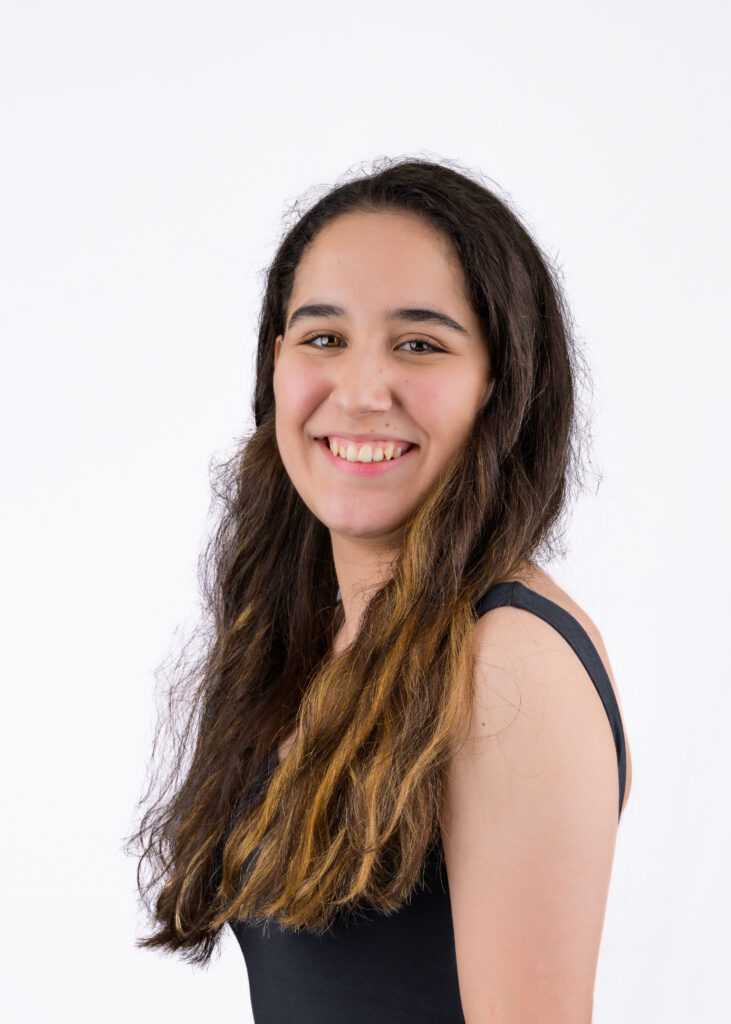 Veronica Boccardo
RESIDENT ARTIST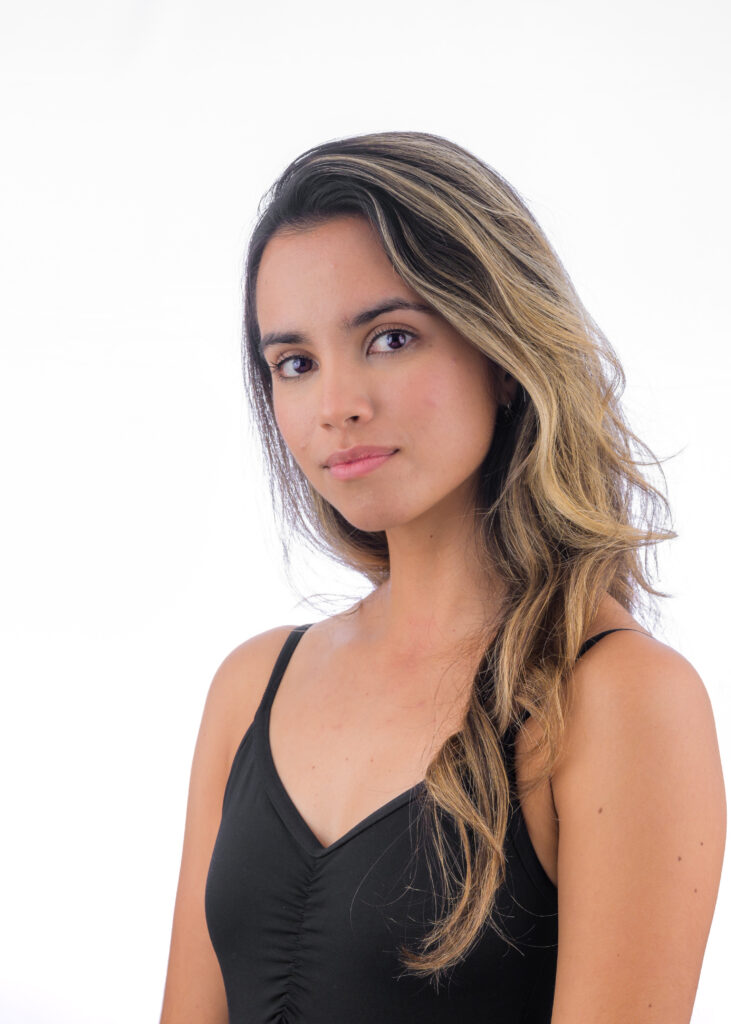 Veronica started dancing when she was five years old. After moving to Austin, Texas from Caracas, Venezuela with her family, she studied ballet at Austin School of Classical Ballet academy and continued to expand her dance technique at Westwood High School where she also gained drill team dance experience. She graduated from The University of Texas at Austin with a B.F.A. in Dance with a Certification in Dance Education through the UTeach Dance Program. She has performed choreography by Alvin Rangel, Shen Jun, Charles Anderson, and Andrea Beckham. She has musical theater experience with dancing in UT's production musical of "Little Women." Aside from her college experience, she has attended and trained at summer intensive programs such as Joffrey Ballet, Mark Morris Dance Group, and Ballet West. She has also worked with the American Ballet Theatre summer intensive program in Austin. Veronica has competed in the Youth American Grand Prix, and upon graduation, performed the Nutcracker roles of Arabian, Snowflakes, Waltz of the Flowers, and Marzipan for the Allegro Ballet of Houston Academy and the former Southwest Ballet Academy. As an educator, she is presently the dance director at Grisham Middle School – a world IB school where she continues to expand her dance curriculum. Furthermore, she teaches advanced ballet classes at Shirley McPhail School of Dance, as well as pre ballet classes at her former dance studio, Austin School of Classical Ballet. She has performed with Ventana Ballet Company and The Dance Project and became a Resident Artist at Metamorphosis Dance in 2022.
Carly Criscoe
RESIDENT ARTIST – TREASURER/BOOKKEEPER
Carly Criscoe began taking ballet when she was three years old. Her formal ballet training began with Tanju and Pat Tuzer in 1988. She has had the privilege to receive additional training from Ann Arnoult, Dana Lewis, Danny Herman, and Rocker Versatique. Ms. Criscoe has trained in the Boston Ballet Summer Dance Program, David Howard Summer Dance Program, and the Tuzer Ballet Summer Dance Program. She has performed in various musical theater productions with Garland Summer Musicals, Plano Repertory Theater, and Georgetown Palace Theater, such as "My Fair Lady," "Brigadoon," "Fiddler on the Roof," "Can-Can," "The Music Man," "Will Rogers' Follies," and "Pal Joey." Ms. Criscoe has been a resident artist with Metamorphosis Dance since 2009. She has performed various roles in various productions. Some of these productions include The Nutcracker, Swan Lake, Cinderella, Sleeping Beauty, The Little Mermaid, and Wonderland. Ms. Criscoe graduated from the University of Texas at Austin with a bachelor's degree in Government and a minor in Spanish. She has been in the accounting and bookkeeping profession since 2007.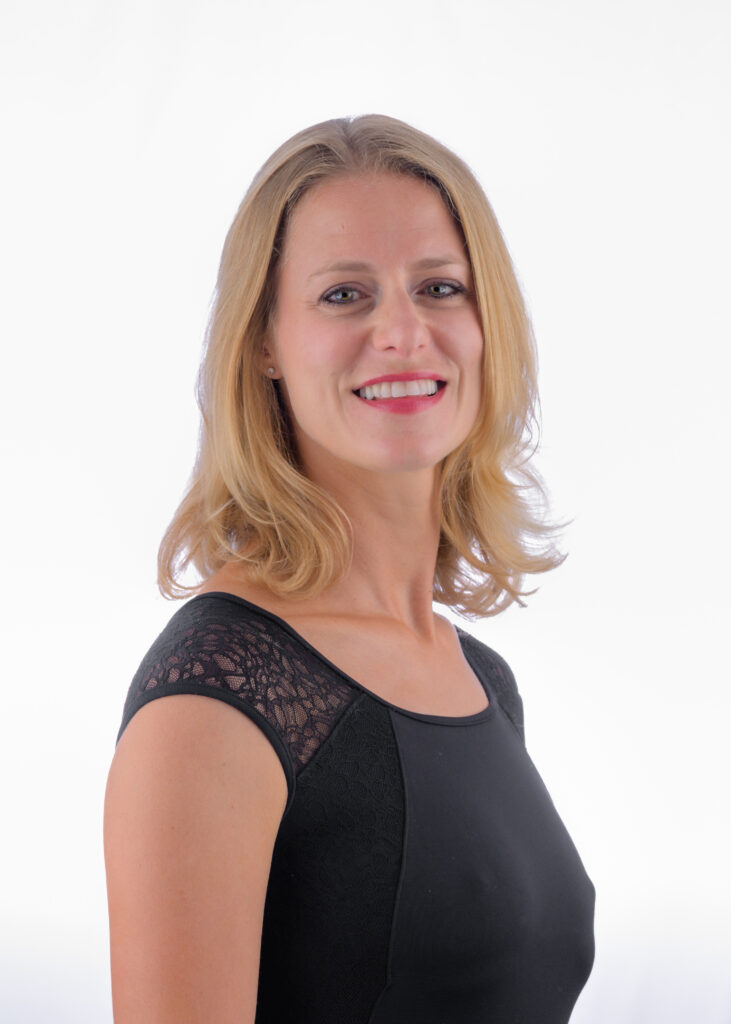 Danielle Ehoff
RESIDENT ARTIST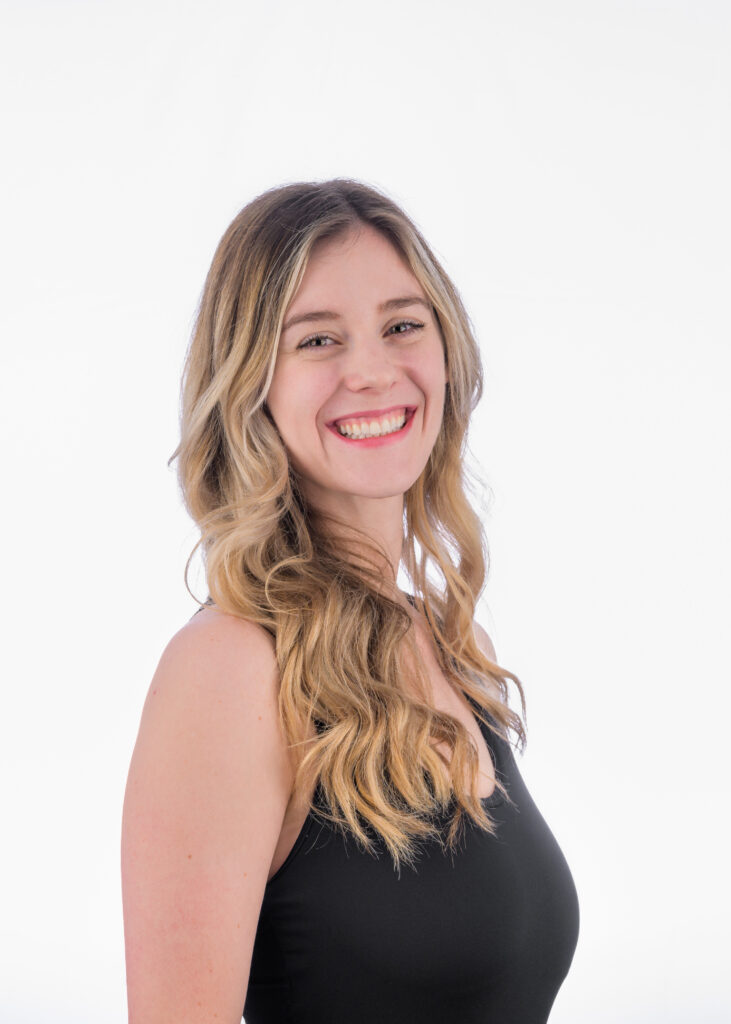 Danielle began cultivating a love for dance as early as 3 years old. Over the years at Inland Pacific Ballet, Danielle was afforded many opportunities to perform in their ballet productions including the Nutcracker, Giselle, A Midsummer Night's Dream, Coppelia, and many others. Her summer intensive studies include Inland Pacific Ballet, The School of American Ballet in New York, San Francisco Ballet, Pacific Northwest Ballet in Seattle, and Ballet Austin. After attending a summer at Ballet Austin in 2013, she was invited to stay as a trainee during the 2013-14 season, where she was able to perform with Ballet Austin II and Ballet Austin. Danielle has been exploring the joy of performing and choreographing as a Resident Artist with Metamorphosis Dance since 2016.
Ariana Forsythe
RESIDENT ARTIST
Ariana Forsythe is a born and raised Austinite who started her formal dance training at the age of 11 where she studied ballet, jazz, and tap at Tapestry Dance Academy under Grace Holmes, Stacie Stalmach, Brenna Kuhn, and Acia Gray. Following a summer intensive at Ballet Austin in 2014, Ariana began training more intensely in ballet under Lisl Vaillant-McDonald at Ballet Southwest Academy where she performed the role of Sugar Plum Fairy in The Nutcracker and Lilac Fairy in Sleeping Beauty. She also participated in Tulsa Ballet's summer intensive "Pointe to the Future" in 2015. Between 2014 and 2017, Ariana performed with Metamorphosis Dance as a Senior Company dancer. During this time, she performed roles including Marzipan, Arabian, Snowflakes, and Waltz of the Flowers in The Nutcracker, Spring Fairy in Cinderella, and Cinderella in Sleeping Beauty. She also choreographed two original student works performed at Metamorphosis Dance's annual Ballet Under the Stars productions. Ariana studied mechanical engineering at the University of Texas at Austin and currently works as an energy and sustainability engineering consultant at Arup, a global design firm. She is thrilled to return to dance performance and join Metamorphosis as a Resident Artist for the 2023 season.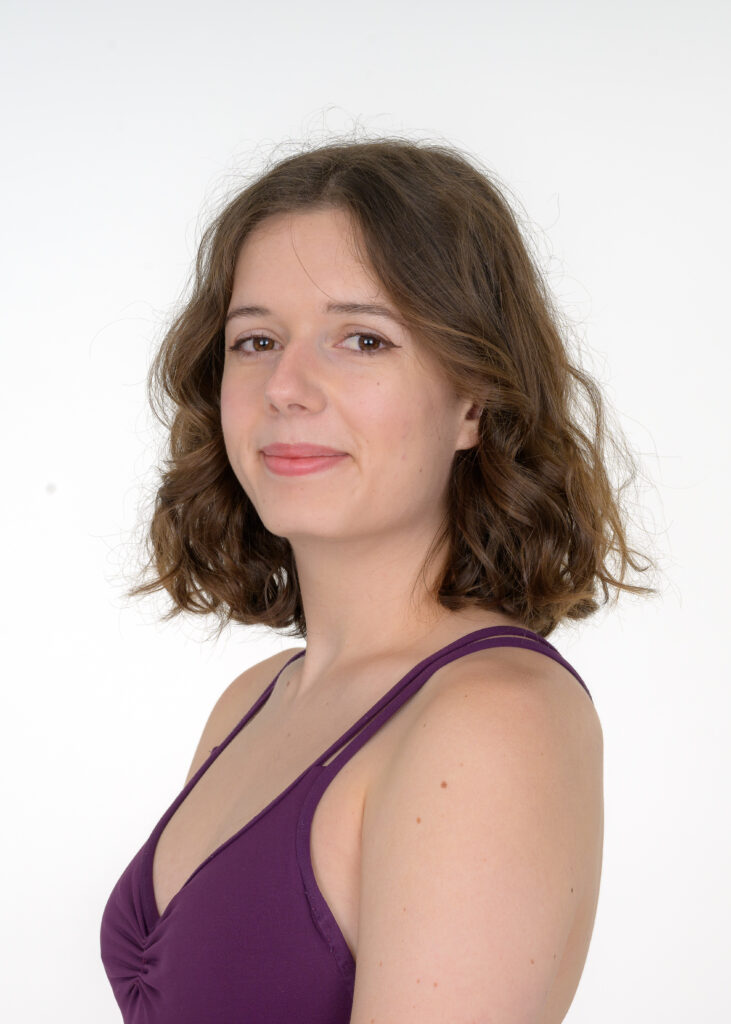 Kyle Haschke
RESIDENT ARTIST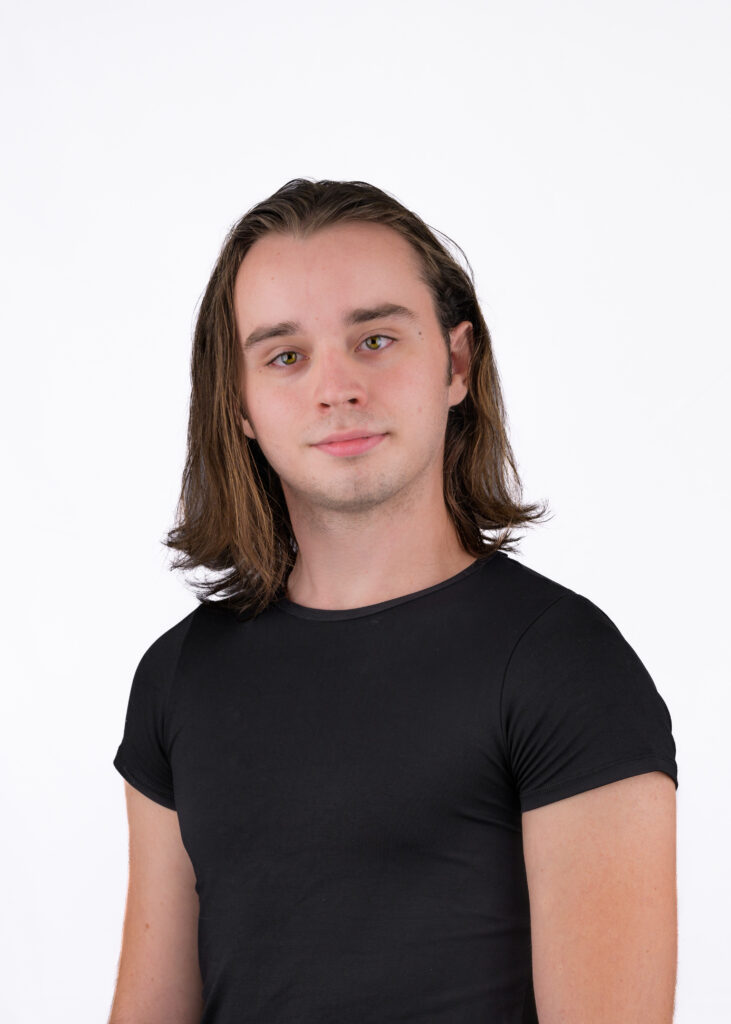 Kyle Haschke was born and raised in Victoria, TX. Kyle began his dance training at 14 years old at Busby Dancenter and joined Victoria Ballet Theatre soon after. Through VBT Kyle has had the pleasure of collaborating with teachers and choreographers such as Thom Clower, LeeWei Chao, Nao Kusuzaki, Joshua Peugh, Ilya Kozadayev, Nathalie Marrable, and many others. Kyle has attended and performed at Regional Dance America three times, as well as the Ballet Austin summer intensive twice. Kyle has also had the opportunity to be a guest artist at such places as Ballet Ensemble of Texas, San Antonio School for the Performing Arts, and continues to guest with VBT since graduating. Kyle joined Metamorphosis Dance in 2019 as a Resident Artist.
Lauren Hawkins
RESIDENT ARTIST – MARKETING DIRECTOR
Lauren Hawkins was born in Austin, TX and primarily trained at The Austin City Ballet. There she had the wonderful opportunity to perform in Ballet productions starting at an early age. Some of her favorite ballets include La Bayadère, Midsummer Night's Dream, Peter Pan, Sleeping Beauty and Coppélia. She has been dancing since the age of three and has attended Summer Intensives at The Virginia School of the Arts, Houston Ballet, Richmond Ballet, and Ballet Austin. She has trained with the Richmond Ballet in their Trainee program, and performed with their company in their annual Nutcracker, Stoner Winslett's Windows, Malcolm Burn's Romeo and Juliet and George Balanchine's "Who Cares?." During her years in college, she danced and taught for Ballet Lubbock and Austin City Ballet. After transferring from Texas Tech, Lauren graduated from Texas State University with a degree in English and Mass Communications. She is incredibly grateful to have worked with some of Austin's finest that have shaped the dancer she is today. Those women are Carol D'Avila, Terry Lynn Wright, Arletta Howard Logan, Dana Lewis, Paula Sansom, Vlada Sheber, Melanie Kregel and Melissa Glouchkova. Lauren not only has a passion for dance, but for marketing as well. With that passion, she also works behind the scenes, managing Metamorphosis Dance's social media platforms as Marketing Director. Lauren has performed with Metamorphosis Dance as a Resident Artist since 2017.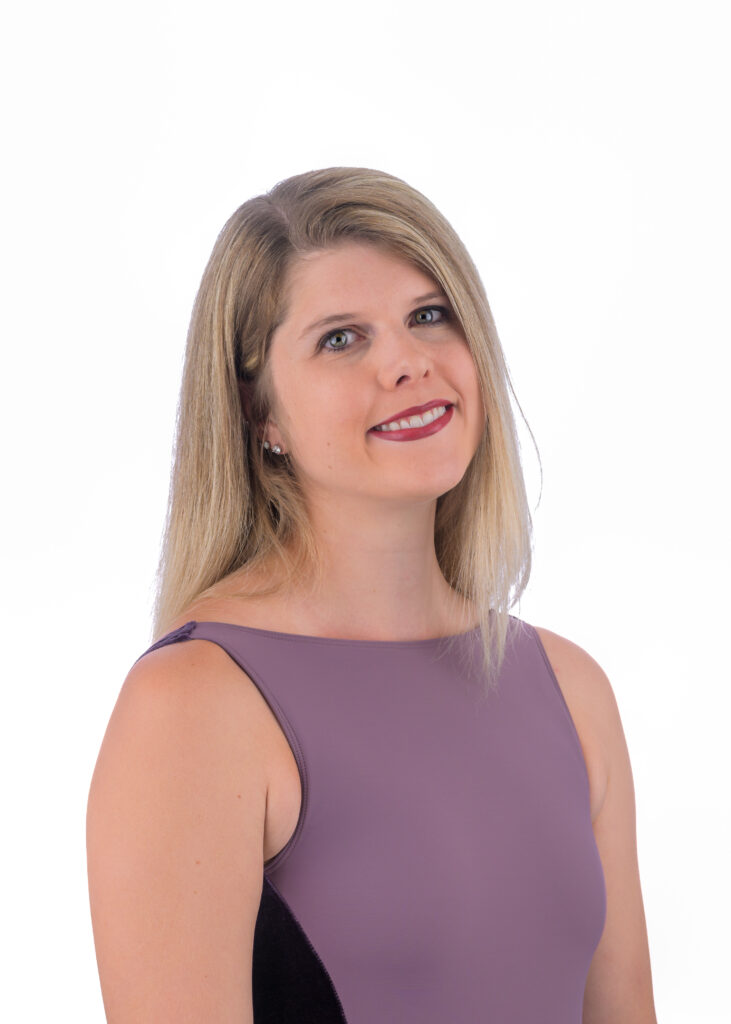 Katrina Kutsch
RESIDENT ARTIST – COSTUME DESIGNER/MANAGER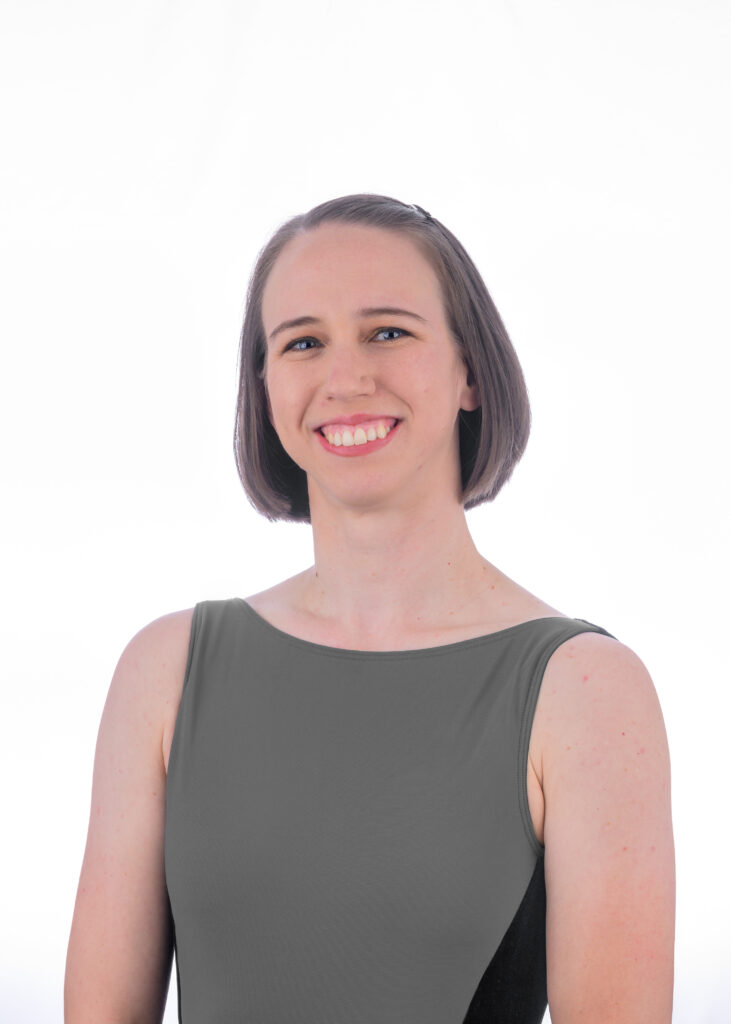 Katrina Kutsch, a native of Austin, Texas, began her dance training at the age of three under the direction of Lucretia Lomax Alvarez at The Dance Studio. There she studied Ballet, Jazz, Tap, and Lyrical and was blessed to receive training from Svetlana Krylova, Brenna Kuhn, and Amanda Booth-Neidhardt. In 2004 she expanded her training to include Ballet and Jazz at the newly established Metamorphosis Dance Academy, under the direction of Melanie Sistrunk Kregel. In 2006 she received the Senior Best All Around Scholarship at Texas Association of Teachers of Dance (TATD), and in 2008 she received the TATD Merit Scholarship to continue her dance education. Katrina graduated Magna Cum Laude from Southern Methodist University in 2012 with a BFA in Dance Performance and a Minor in Psychology. While at SMU she performed a wide variety of works, including George Balanchine's Serenade, Robert Battle's Battlefield, Danny Buraczeski's Pithecanthropus Erectus, Martha Graham's Panorama, Adam Houghland's Five Preludes, and Jessica Lang's Prayers to name a few. In 2013 and 2014 she attended the Hubbard Street Dance Chicago Summer Intensive and is very thankful for the life-changing experience. In 2012 she returned to her hometown and became a Resident Artist with Metamorphosis Dance. While with Metamorphosis Dance, she has performed roles such as Snow White, the Sugar Plum Fairy, and the Mad Hatter highlighting her talents in contemporary, ballet, and tap. She is incredibly grateful to all the teachers she has had throughout the years and hopes to share her experience, knowledge, and love of dance with the next generation of artists.
Nicole Martinez
RESIDENT ARTIST
Nicole is originally from Santa Cruz, California and now lives and teaches dance in the greater Austin area. She grew up dancing at Dancenter in Capitola, California where she studied ballet, tap, jazz and modern. Nicole became faculty at Dancenter after becoming ABT NTC certified. Wanting to expand as an artist, she later accepted the invitation to become a trainee at BalletMet in Columbus, Ohio. As a trainee, Nicole performed in Balanchine's Who Cares?, Serenade, and Walpurgisnacht as well as classical works such as La Bayadere, Giselle, and Swan Lake. She received the BalletMet Academy Certificate of Outstanding Performance and became faculty the following year. Nicole then returned to California as New Ballet faculty and Studio Company Member. While at New Ballet, she was given the opportunity to perform principal roles in Marika Brussel's "Ruth's Crossing," Le Mai Linh's "Awakening," and Naomi Sailor's "Reverse Entropy." Joining Metamorphosis Dance in 2021, she has performed the role of Dewdrop Fairy in The Nutcracker and Cheshire Cat in Wonderland, as well as new works by rising choreographers.