Become a Valued Supporter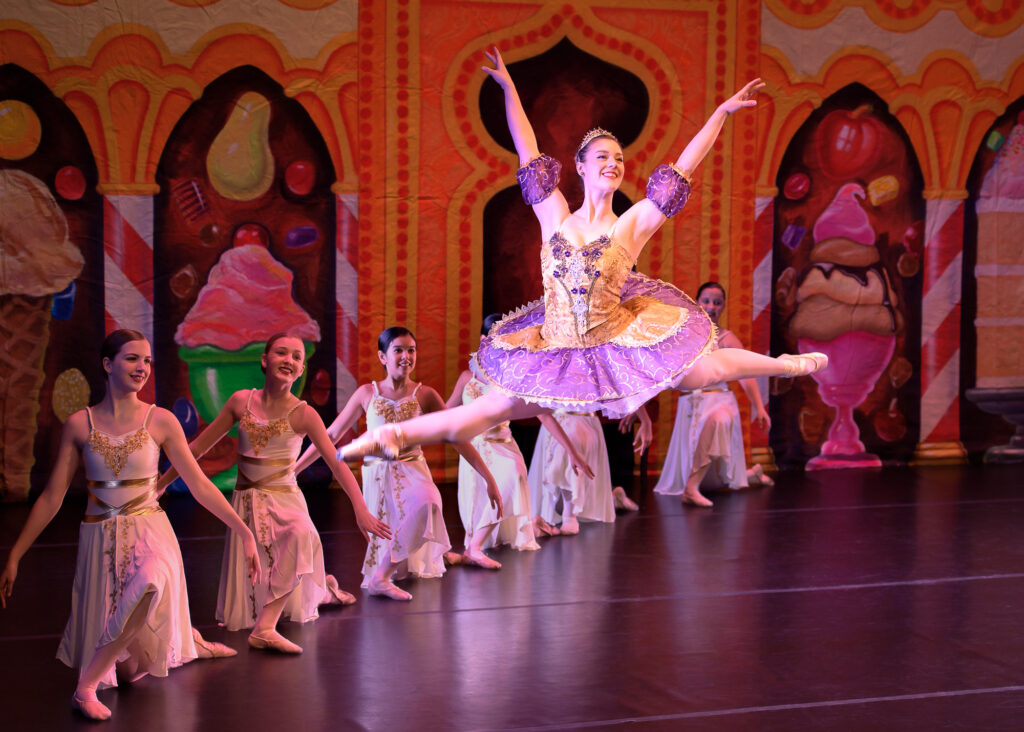 We extend our heartfelt gratitude for your support of the arts in central Texas through your sponsorship of Metamorphosis Dance. Your donation will have a direct and meaningful impact on the world of dance, providing crucial funding for the training and performance opportunities of our exceptionally talented local artists. Every dollar we receive is channeled into the creation of three major productions each season. These productions include our unique and modern reinterpretation of the beloved classic, "The Nutcracker," story ballets such as "The Little Mermaid," "The Red Shoes," and "Wonderland," plus our annual free-to-the-public outdoor dance performance series, "Ballet Under the Stars." Your generous contribution will play a pivotal role in helping us achieve our mission: nurturing the growth and development of our dancers, offering top-tier productions that are accessible to our entire community, and fostering a more inclusive and vibrant dance community. Your support will help us continue this important work, ensuring that every dancer has the chance to follow their passion and reach their full potential in our company.
Interested in hearing how a corporate sponsorship could benefit your business? Exposure! When you sponsor Metamorphosis Dance, your business's exposure spans the duration of our entire season – not just for one event. This year we expect record-breaking attendance at our performances. Your business will be highlighted as our sponsor at all events and will be listed on the Metamorphosis Dance website and mentioned on our social media accounts.
Tax Deductible: Metamorphosis Dance is a 501(c)(3) non-profit arts organization, so your donation is fully tax deductible to the extent allowable by the tax law.
Underwriter – $5000+
Listing as a Presenter for Ballet Under the Stars
4 tickets (at EACH theater production and reserved spot on the hill)
Recognition on the night of the performances during pre-show announcements
Logo listed on fliers AND Full page Ad on inside cover in all printed programs
Social media promotion
Website listing

The Director's Circle – $2500+
4 tickets (at EACH theater performance and reserved spot on the hill)
Recognition on the night of the performances during pre-show announcements
Logo listed on fliers AND Full page Ad in all printed programs
Social media promotion
Website listing

Benefactor – $1000+
2 tickets (at EACH theater performance & access to The Nutcracker online)
Recognition on the night of the performances during pre-show announcements
Logo listed on fliers AND Half page Ad in all printed programs
Website listing

Sustainer – $500+
2 tickets (to ONE theater performance)
Program listing AND Quarter page Ad in all printed programs
Website listing

Partner – $100+
Program listing
Website listing

Friend – $50+